St. Joseph's Hospital Federal Credit Union
EASE HOLIDAY STRESS...
Take advantage of our Holiday loan!!!
Nov 1st - Dec 31st
$1500.00
12 months
17.95% APR*
Non-Refundable $40.00 Application fee
(must be paid when application is turned in)
*Payments for $1,500 will be $138.77 per month for 12 months. Estimated finance charge is $162.05. Offer valid ONLY for the month of November and December. Approval of loan is based on your credit history. Amount is determined by member and CAN NOT exceed $1,500. SJHFCU does not discriminate against credit applicants on the basis of race, color, religion, national origin, sex marital status, age (provided that the applicant has the capacity to enter into a binding contract); because all or part of the applicant's income derives from any public assistance program; or because the applicant has in good faith exercised any right under the Consumer Protection Act.
---
RAKE IN MORE MONEY THIS FALL!!!
30 MONTHS
$2,000 MINIMUM DEPOSIT
*APY, TERMS AND CONDITIONS ARE SUBJECT TO CHANGE WITHOUT NOTICE.
CERTIFICATES ARE SUBJECT TO PENALTY FOR EARLY WITHDRAWAL. ACCOUNTS ARE FEDERALLY INSURED BY NCUA UP TO $250,000.
---
SKIP YOUR SJHFCU LOAN PAYMENT FOR ONE MONTH!
It's your opportunity to postpone your monthly installment loan payment due for December and January and put a little extra green in your pocket for this holiday season. It's as simple as filling out the form and returning it to us by mail, fax or in person.
If you normally make your loan payment(s) by check, you simply will not send one for the month you select. If your loan payment is made by payroll transfer, we will not transfer your loan payment for the month you select. This special summer offer is available for a low $30.00 per loan processing fee. We will deduct this fee from your credit union account or you can send us a check or money order with the completed form. (Sorry, you will NOT be able to skip payments on loans newer than three months.)
---
Log in to your Online Banking account!
Click on the SELF SERVICE TAB
Click on E-STATEMENTS
GO GREEN WITH SJHFCU!!
---
Don't have an auto loan with SJHFCU.....
Spring into your local branch today to take advantage of our low rates and refinance your auto loan. Just to say Thank You for refinancing your auto loan with SJHFCU we will give you $100.00!!
SAVE BORROW & INSURE!
---
WERE YOU PREPARED THIS PAST CHRISTMAS?
START PREPARING FOR NEXT CHRISTMAS BY OPENING A CHRISTMAS CLUB!
You choose the amount you want deposited each pay period, and we will make the funds available to you on November 1, 2013 at no charge. FOR EXAMPLE: If you start with $50.00 a pay day, with 22 pay periods before November 1st, that equals to $1,100 extra BUCKS in your pocket! So come into a branch today and open up your CHRISTMAS CLUB! (No minimum balance required)
---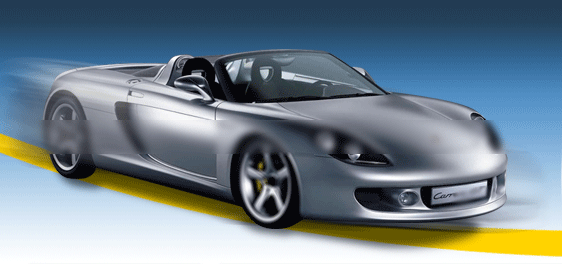 Bring in the New Year with a NEW car!!!
Our car loan rates are as LOW as 1.70% and we will beat what any other financial institution or dealer may offer to you!!!
*keep in mind that dealer 0% financing really isnt what you think it is... Questions? We will explain!!!
| | |
| --- | --- |
| MYTH | TRUTH |
| With 0% financing, I'm guaranteed to get the best price | Offering 0% financing may inflate the price of a vehicle to make up for lost finance charges. |
Financing a vehicle with SJHFCU for as low as 1.70% is the same if not BETTER than financing for 0%!!! Brochures can be found at SJHFCU to better inform you about the Truth in 0% Financing!
---
SAINT JOSEPH'S HOSPITAL FEDERAL CREDIT UNION

NOT ALL CREDIT UNIONS ARE ALIKE!

"SAVE, BORROW, & INSURE" AT SJHFCU!
Welcome!

Saint Joseph's Hospital Federal Credit Union was chartered August 19th, 1960 and is a member-owned cooperative, established for the purpose of promoting thrift and providing credit for its members. The success of a credit union is not measured entirely by its asset size. A credit union should help its members form savings habits and educate them to properly manage their finances.
3001 W Dr MLK Jr Blvd
Tampa FL 33607

(813)870-4360
(813)870-4475 Fax
---
Saint Joseph's Hospital Federal Credit Union is looking to add a motivated Collections Officer to our team on a full-time basis. Our Collections Officer is responsible for the control of late and/or delinquent loan accounts and pending late payment reminders. Make follow up telephone calls on delinquent loan accounts and maintain accurate records on delinquent loan accounts. Optimize collections on accounts while balancing the goodwill of members with the overall business interests of the credit union. The organizational structure allows for opportunity to broaden your business knowledge and gain experience.

Candidate should have past track record of professional, educational, and personal achievement as well as community involvement. He or she should be able to work in a dynamic work environment, and have excellent verbal and written communication skills, be detailed oriented, and have good time management abilities. Candidate should have high school diploma or general education degree (GED) and two years experience in a credit union. The employee must have the ability to communicate effectively with members in resolving financial difficulty.
Please submit your resume by Fax: (813) 870-4475 or Email: sjhfcu2@aol.com
---
Is Your VISA Check Card or Credit Card Lost Or Stolen??!!
For Debit Card Please call 1-800-472-3272 after Credit Union hours.
For Credit Card Please call 1-800-338-0566 after Credit Union Hours.
Once CU returns to business hours please call 813-870-4360 to have a new card reordered.
Effective 9/20/2013 you will no longer receive immediate credit for payments made to your SJHFCU VISA Credit Card. Credit Card payments will now post 48 hours after your payment has been submitted.
---