To make a credit Card Payment Please log into our enhanced home banking site located in the upper right hand corner of this page.
St. Joseph's Hospital Federal Credit Union
St. Joseph's Hospital-SOUTH
Is now Open!!
St. Joseph's Hospital FCU is now open for business at our New South location.
---
ONLINE BILL PAY!
SJHFCU is happy to announce the launch of ONLINE BILL PAY! Log into your home banking and click the tab "Bill Pay"
Pay bills online

24/7 Access

Easy to use

Completely secure
MOBILE BANKING!
We now have mobile banking!! Please log into your home banking and click on the "SELF SERVICE" tab!
---
OFFICE HOURS!
John Knox Village
Mondays, Wednesdays, & Fridays 9am-4pm
North Office
Monday-Friday 9am-4pm.
Main Office
Monday-Friday 8am-4pm.
South Office
Monday-Friday 8am-4pm.
New Accounts or Loans 24hrs/day by Appointment
For immediate uninterrupted service, please utilize our ONLINE BANKING SERVICE, for your Credit Card, savings, club, money market, certificate, share draft, loan balance inquiries, transfers, and the ATM for cash withdrawals.
Deposits and Loan Payments may be made in the night depository at the Main Office located at St Joseph's Hospital.
---
Begining January 1, 2015 SJHFCU will charge $3 per month for your monthly Credit Union Statment. To avoid this fee please access our online banking site to make the switch to e-statments. And go paperless!
Log in to your Online Banking account!
Click on the SELF SERVICE TAB
Click on E-STATEMENTS
GO GREEN WITH SJHFCU!!
---
Don't have an auto loan with SJHFCU.....
Spring into your local branch today to take advantage of our low rates and refinance your auto loan. Just to say Thank You for refinancing your auto loan with SJHFCU we will give you $100.00!!
SAVE BORROW & INSURE!
---
WERE YOU PREPARED THIS PAST CHRISTMAS?
START PREPARING FOR NEXT CHRISTMAS BY OPENING A CHRISTMAS CLUB!
You choose the amount you want deposited each pay period, and we will make the funds available to you on November 1st at no charge. FOR EXAMPLE: If you start with $50.00 a pay day, with 22 pay periods before November 1st, that equals to $1,100 extra BUCKS in your pocket! So come into a branch today and open up your CHRISTMAS CLUB! (No minimum balance required)
---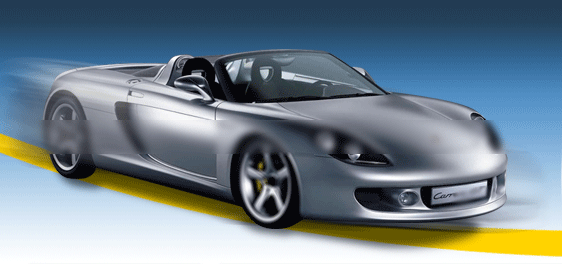 Bring in the New Year with a NEW car!!!
Our car loan rates are as LOW as 2.70% and we will beat what any other financial institution or dealer may offer to you!!!
*keep in mind that dealer 0% financing really isnt what you think it is... Questions? We will explain!!!
| | |
| --- | --- |
| MYTH | TRUTH |
| With 0% financing, I'm guaranteed to get the best price | Offering 0% financing may inflate the price of a vehicle to make up for lost finance charges. |
Financing a vehicle with SJHFCU for as low as 2.70% is the same if not BETTER than financing for 0%!!! Brochures can be found at SJHFCU to better inform you about the Truth in 0% Financing!
---
SAINT JOSEPH'S HOSPITAL FEDERAL CREDIT UNION

NOT ALL CREDIT UNIONS ARE ALIKE!

"SAVE, BORROW, & INSURE" AT SJHFCU!
Welcome!

Saint Joseph's Hospital Federal Credit Union was chartered August 19th, 1960 and is a member-owned cooperative, established for the purpose of promoting thrift and providing credit for its members. The success of a credit union is not measured entirely by its asset size. A credit union should help its members form savings habits and educate them to properly manage their finances.
3001 W Dr MLK Jr Blvd
Tampa FL 33607

(813)870-4360
(813)870-4475 Fax
---
JOB OPPORTUNITY:
Job Title: Teller/MSR
Job Purpose:
Serves members by completing account transactions.
Duties:
Provides account services to members by receiving deposits and loan payments; cashing checks; issuing savings withdrawals; recording night and mail deposits; selling cashier's checks, answering questions in person or on telephone; referring to other Credit Union services.
Records transactions by logging cashier's checks, and other special services; preparing currency transaction reports.
Cross-sells Credit Union products by answering inquiries; informing members of new services and product promotions; ascertaining members' needs; directing members to a branch representative.
Completes special requests by closing accounts; taking orders for checks and visa cards; opening and closing Christmas and vacation clubs; providing special statements, copies.
Reconciles cash drawer by proving cash transactions; counting and packaging currency and coins; reconciling loan coupons and other transactions; turning in excess cash and mutilated currency to head teller; maintaining supply of cash and currency.
Complies with Credit Union operations and security procedures; maintaining customer traffic surveys; auditing other tellers' currency; assisting in certification of proof.
Maintains customer confidence and protects Credit Union operations by keeping information confidential.
Contributes to team effort by accomplishing related results as needed.
Skills/Qualifications:
Customer Service, Attention to Detail, General Math Skills, Verbal Communication, Integrity, Selling to Customer Needs, People Skills, Financial Skills, Financial Software, Thoroughness, Documentation Skills
Please send resume by Fax: (813) 632-2433 or Email: sjhfcu2@aol.com
---
Is Your VISA Check Card or Credit Card Lost Or Stolen??!!
For Debit Card Please call 1-800-472-3272 after Credit Union hours.
For Credit Card Please call 1-855-723-2821 after Credit Union Hours.
Once CU returns to business hours please call 813-870-4360 to have a new card reordered.
Effective 9/20/2013 you will no longer receive immediate credit for payments made to your SJHFCU VISA Credit Card. Credit Card payments will now post 48 hours after your payment has been submitted.